Chapter Map
For more information about the chapter(s) available near you, click on your state in the map below.
When contacting the chapter, please be sure to include your name and the best way to reach you (phone number or email address) to ensure that the chapter is able to respond.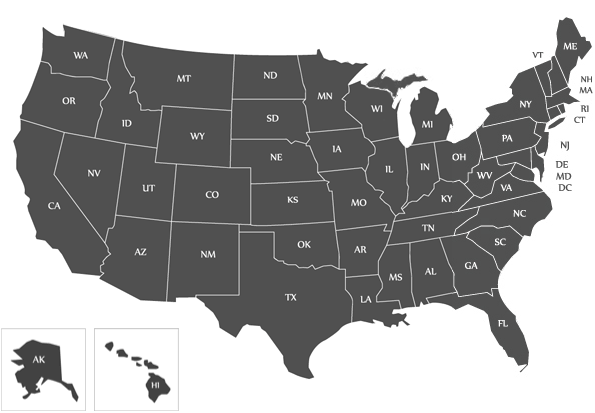 See Also:
International Map
Chapters serving
APIC Chapter 027 - Greater New Orleans
Geographic Areas Served:
Greater New Orleans Area of Louisiana
Frequency/Location of Meetings:
East Jefferson Hospital-- Esplanade 1 Conference Center-- First Wednesday of every month.
Total Members:
92
Chapter Dues:
$20.00
Website:
Contact:
Contact Chapter
*Please refrain from using this communication vehicle for any market research activity.
---
Chapter President

Tianna Randolph,
UNITED STATES

Chapter Director

Felecia Denson, MS, MT(ASCP), CIC
1514 Jefferson Hwy
New Orleans, LA 70121-2483
UNITED STATES

Chapter Director

Beth Ann Lambert, MS, CIC
1201 Dickory Rd.
New Orleans, LA 70123-3335
UNITED STATES

Chapter Director

Caldwell Lewin, RN, CIC, CPHQ
8000 W Judge Perez Dr
Chalmette, LA 70043
UNITED STATES

Chapter Immediate Past President

Catherine Lopez, DHEd, RN, CIC
2000 Canal St
New Orleans, LA 70112-9914
UNITED STATES

Chapter Director

Christen Mayer, DrPH, MPH, CIC, CPH
1445 Ross Ave Ste 1400
Dallas, TX 75202
UNITED STATES

Chapter Director

Amanda Morse, CIC
15790 Paul Vega MD Dr.
Hammond, LA 70403
UNITED STATES

Chapter Legislative Representative

Tianna Randolph,
UNITED STATES

Chapter Treasurer

Pam Vaccaro, RN, CIC
15790 Paul Vega MD Dr
Hammond, LA 70403-1434
UNITED STATES